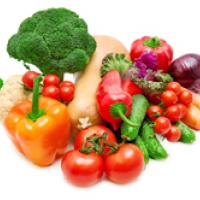 You pay good money for your fruits and vegetables, and yet they often get mushy and brown before you have a chance to enjoy them.
Tossing a sheet of Fenugreen FreshPaper
into your bowl or crisper will help keep your produce fresh 2 to 4 times longer.
"Our customers say it's like a dryer sheet for your fruit," says inventor Kavita Shukla, who created FreshPaper with spices from a home remedy her grandmother in India made for her as a child.