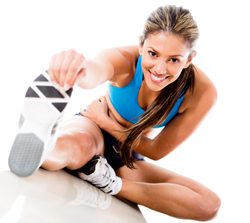 Signing up for a charity race is a great way to refocus your efforts, from calorie counting and boring workouts to the cause you're supporting.
Register as early as possible for your race or marathon, so you have plenty of time to train and raise money for the event!
Invite a friend or group of friends to join you, and cheer each other on!
Check out ACTIVE for a searchable listing of local races and other events in your area.
Staying in shape is beneficial and necessary for living a long and healthy life.
Check with your doctor before beginning any new exercise regimen.
Know your limits.