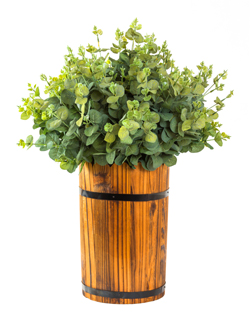 Before you tackle an offensive odor, try opening a door or window. Fresh air can often eradicate the offensive smell eliminating the need for further action. If the problem persists, or weather keeps you from opening doors and windows, try finding the source of the odor, and eliminate it. This is better than masking the smells with a commercial air freshener, which often contain toxic chemicals.
Most household odors can be separated into two groups, based on their pH level: acidic odors and alkaline odors. Acidic odors such as smoke can often be reduced with an open box of baking soda, while alkaline odors, such as cooked vegetables, are better neutralized by vinegar, baking soda, and lemon juice. Other options would include orange oil, eucalyptus, and cloves.
Read more for a guide on how to use these natural elements to combat lingering odors in your home.