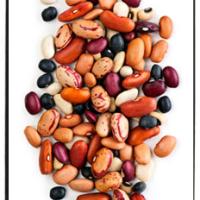 Legumes are a class of vegetables that bear their fruit in pods. They are incredibly healthy foods essential for maintaining a healthy plant-based diet.
Legumes are among the most versatile and nutritious foods available.
They are typically low in fat, contain no cholesterol, and are high in folate, potassium, iron, and magnesium.
Legumes are also an excellent source of...