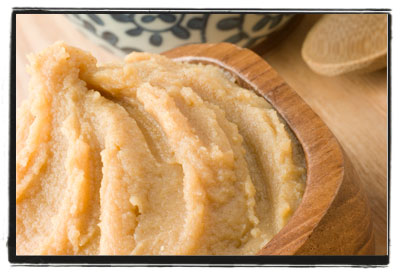 Miso Paste is a superfood that offers many of the same health benefits as pickles and kimchi.
Made from fermented soybeans, its flavor livens up dressings, sauces, stews, and soups, including the traditional Japanese Miso Soup. It's high in protein, vitamins, and minerals.
There are different types of miso, including various colors such as white, yellow, and red. Miso can also be made using brown rice and barley; the flavors can be amazing.
The best way to find the one you like is to experiment with several different types. And because miso can be salty, sweet, earthy, fruity, and even savory, the possibilities are endless.
Miso paste will stay in the fridge for a long time - almost forever! So don't be afraid to stock up!
Add flavor and extra nutrients by including a tablespoon of miso in your gravy, sauce, soup, and stew recipes, or anything else you can think of! It is a high-sodium food, so you may want to skip the salt when using miso.
When shopping for miso, look for Non-GMO or GMO-free miso or otherwise organic miso.