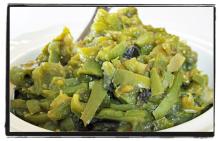 It's impossible to make these peppers look as good as they taste, so you'll have to trust me when I describe them in a word: Heavenly!
3 tablespoons extra virgin olive oil
10 green bell peppers, seeded and sliced
1 eggplant, halved and sliced thin, skin on
2 medium russet potatoes, diced
1 jalapeno pepper, small dice
1 teaspoon red pepper flake
1 1/2 teaspoons salt
freshly ground pepper
Heat the olive oil over medium heat in a large soup pot or Electric Skillet. Add the green peppers, eggplant, potatoes, jalapeno, and red pepper flake.
Cover and allow the peppers to cook down, turning and occasionally stirring until the peppers, eggplant, and potatoes are all fork-tender.
Season with salt and freshly ground pepper to taste.
You can enjoy Fried Green Peppers in many ways; add them to a red sauce, serve them as a side dish, or pile them on top of your favorite buttered bread or crackers.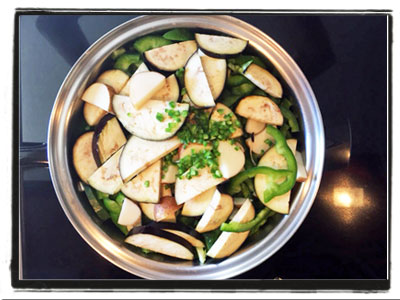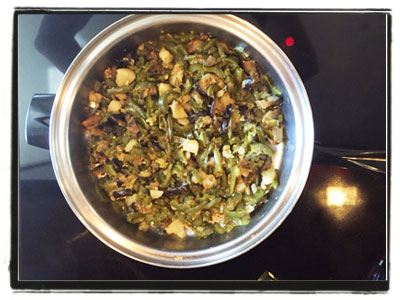 Refrigerate any leftovers for up to five days.