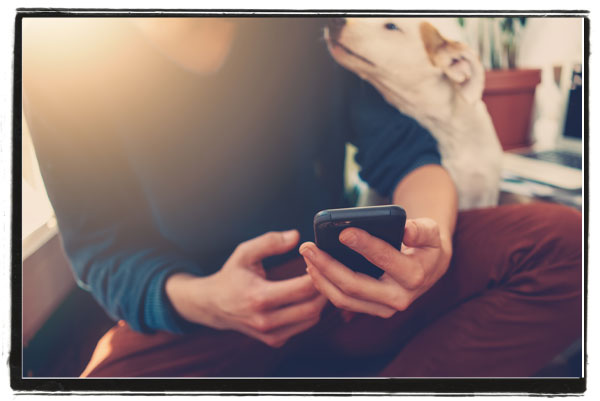 Apps to guide you:
Being vegan has many health and environmental benefits, but figuring out where to shop and dine can sometimes be tricky, particularly if you're new to it. Thankfully, we live in the twenty-first century where it's possible to eat, drink and avoid animal products without any guesswork by merely using vegan-friendly apps for your smartphone and other personal devices.
Here are our top vegan apps you can download now:
Check out this interactive vegan cookbook with over 50 delicious recipes. It covers inspirational vegan options for sumptuous brunches, afternoon tea, and delectable coffee-time pastries.
Look for vegan recipes while you shop. Just turn to Everyday Vegan! This app features recipes from Jeani-Rose Atchison's book - Everyday Vegan. Browse recipes and mealtime themes, or search by keyword.
This app offers nearby vegan and vegetarian restaurant options by using your current location. It's beneficial if you're traveling somewhere new. You can even plan by using its 'Trips' feature to add in future destinations. Find stores and more! We love this app!
Is It Vegan is a mobile tool for anyone interested in eliminating animal products from their diet. Point your smartphone at a UPC on a product package and let 'Is It Vegan' work its magic. You'll get an answer about whether the product is vegan or not in a matter of seconds, along with an analysis of the ingredients. Now, how cool is that?
Vanilla Bean is a lot like having a personal assistant specializing in vegan, vegetarian, gluten-free, and organic fare, pointing you toward over 6700 venues. They cover locations in England, Ireland, Northern Ireland, Scotland, and Wales and some cities in Austria, Germany, Luxembourg, and Switzerland. Let the journey begin!
VeganXpress is an on-the-run guide to vegan options at popular chain restaurants and fast food places for the vegan on the go.
You can use VegEMOJI to share fun, positive characters with anyone! Follow Your Heart, and Lil B created VegEMOJI to spread positivity, sustainability, and a healthy, plant-based lifestyle with the world! You can also use the app to locate stores that carry Follow Your Heart's foods.
This app outlines the first 21 days of a vegan diet and is ideal for beginners. Designed with the new vegan in mind, it provides motivational tidbits, delicious recipes, nutritional facts, and more! Veg Kickstart is an excellent app for the new vegan.