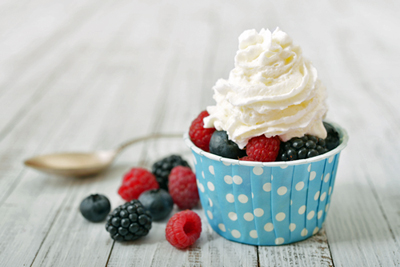 June 7, 2018
The popular whipped topping Reddi Wip is now being offered in two new dairy-free varieties, both vegan-friendly! One in almond milk and the other in coconut milk.
The new dairy-free varieties are set to hit store shelves this week, May 2018 and will be offered in an aerosol can, available in both almond and coconut based varieties.
Sean Connolly, CEO of Reddi-Wip's parent company Conagra Brands, told CNBC that the new formulas were made to meet the demand of non-dairy consumers.
Several major food brands are taking note of the growing demand for more plant-based options. Company giants like Tyson, reportedly investing 5% in Beyond Burger, a company that makes "meats" from protein sources like soy and peas.
While Conagra Brands is not a vegan company, we'll take this step in plant-based, vegan-friendly options as a win!