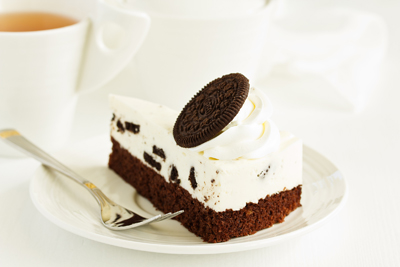 St. Marks Vegan Food Court in New York City, recently opened by VSpot owners Danny and Alex Carabaño and Steven Simicich, say they created the food court to offer various vegan options in one place.
You guys, it's an entire food court devoted to nothing but vegan food! How exciting is that? What's even more exciting is that one could be coming to a city near you because, let's face it... awesome ideas usually catch on!
So, here's the scoop.
St. Marks Vegan Food Court brings together the Latin VSpot eatery, as well as Marty's V Burger, Veggie Grub, and the amazing and delicious Jam Cakery.
"We were inspired to open a vegan food court because, quite simply, we've really never seen anything like it," said Alex Carabaño. "We had this large space in a landmark building on a historic NYC street, so it made perfect sense to combine forces. We just love bringing our Latin menu alongside Marty's V Burger, Chef Rootsie's Jamaican food, and guilt-free desserts, which are not only cruelty-free but also gluten, soy, and nut-free. Now customers get a great variety of plant-based comfort food that they can mix and match per order."
The setting is also Host to video games nights every Friday—that offers a Street Fighter II Turbo arcade, Super Smash Bros, and Mario Kart —in addition to a weekly stand-up comedy night for both professionals and amateurs, where comic and co-owner Alex Carabaño often takes the stage. Carabaño is currently working on adding two more eateries to the food court lineup in the coming months, one that will offer Asian-style cuisine, as well as a pizzeria.