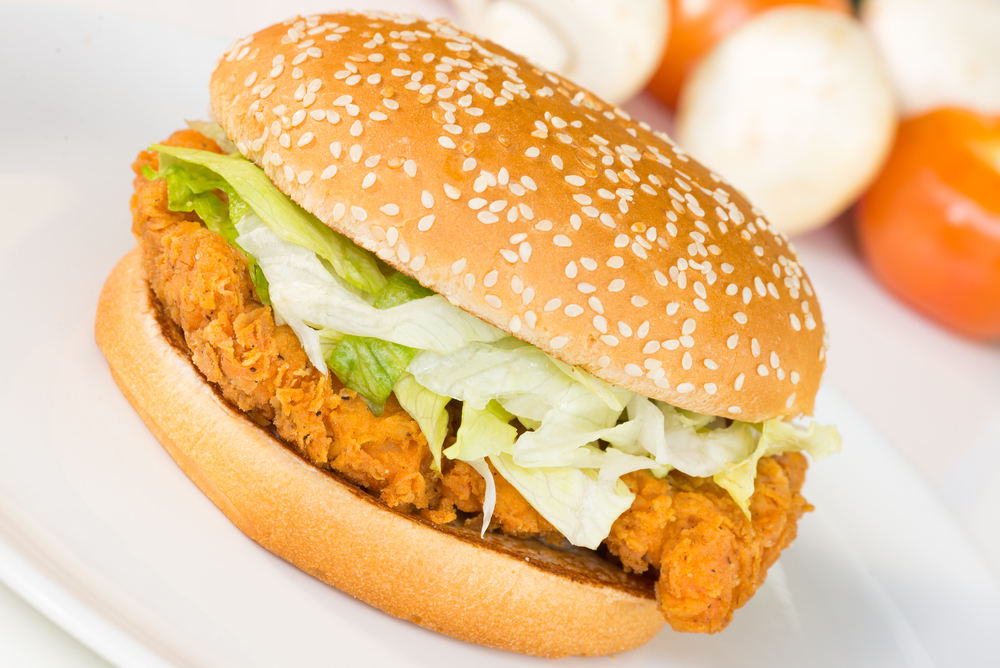 It's true! Well, sort of. Better put, KFC is offering its customers a plant-based burger in some areas of the world, and many folks couldn't be happier. Some say "any plant-based option added to a menu is a step in the right direction," and we couldn't agree more!
KFC launched The Imposter Burger and sold out in only three days in what was supposed to be a month-long trial at selected restaurants in Bristol and London.
The Imposter burger made up of a Quorn fillet coated in a crispy batter, with Original Recipe herbs and spices, lettuce, and vegan mayo layered inside a soft-glazed bun - made its debut on June 17, 2019. The cruelty-free sandwich generated 500 percent more sales than that of a standard launch. And even though the restaurant sold out, they've brought it back, and it will stay on the menu while supplies last.
"We know... it's unfair. Vegans have been cruelly denied the incredible taste of KFC up to now, which is why we've worked hard to perfect The Imposter – a vegan burger that the Colonel would be proud of," said Victoria Robertson, Chief Vegetable Enthusiast at KFC UK & Ireland, in a statement sent to Plant Based News.
"With such a phenomenal demand, we knew we had to stock up on KFC's first-ever vegan burger," she said of the re-launch. "We've loved sharing our iconic Original Recipe with vegans and veggies, and now even more fans will have the chance to try it," she said.
Will they be coming to a location near you? Well, we'll have to wait and see.